Kaitlyn's Home Page
Hi. I'm Kaitlyn Williams and I'm 7 months old. (or maybe I'm not 7 months old, sheesh !! But I am short and I am cute, but hey, I am just a kid. And no-one had showed me how to spell my name .. I think I got rid of the typos now ??).
I want to tell you about my Dad (who is the best rally driver in the WORLD), and my Mum (who I love heaps).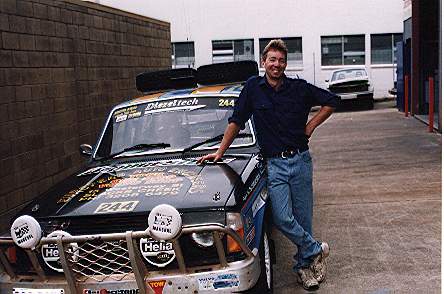 Let us tell you a little about what we know about Volvos.
Someone wrote this story about Dad. And then this one followed.

Please feel free to mail hghunt@onthenet.com.au with any comments. Helen is both beautiful and kind to animals.